Play at Steel House Poker Club
Casino
Jan 9, 2022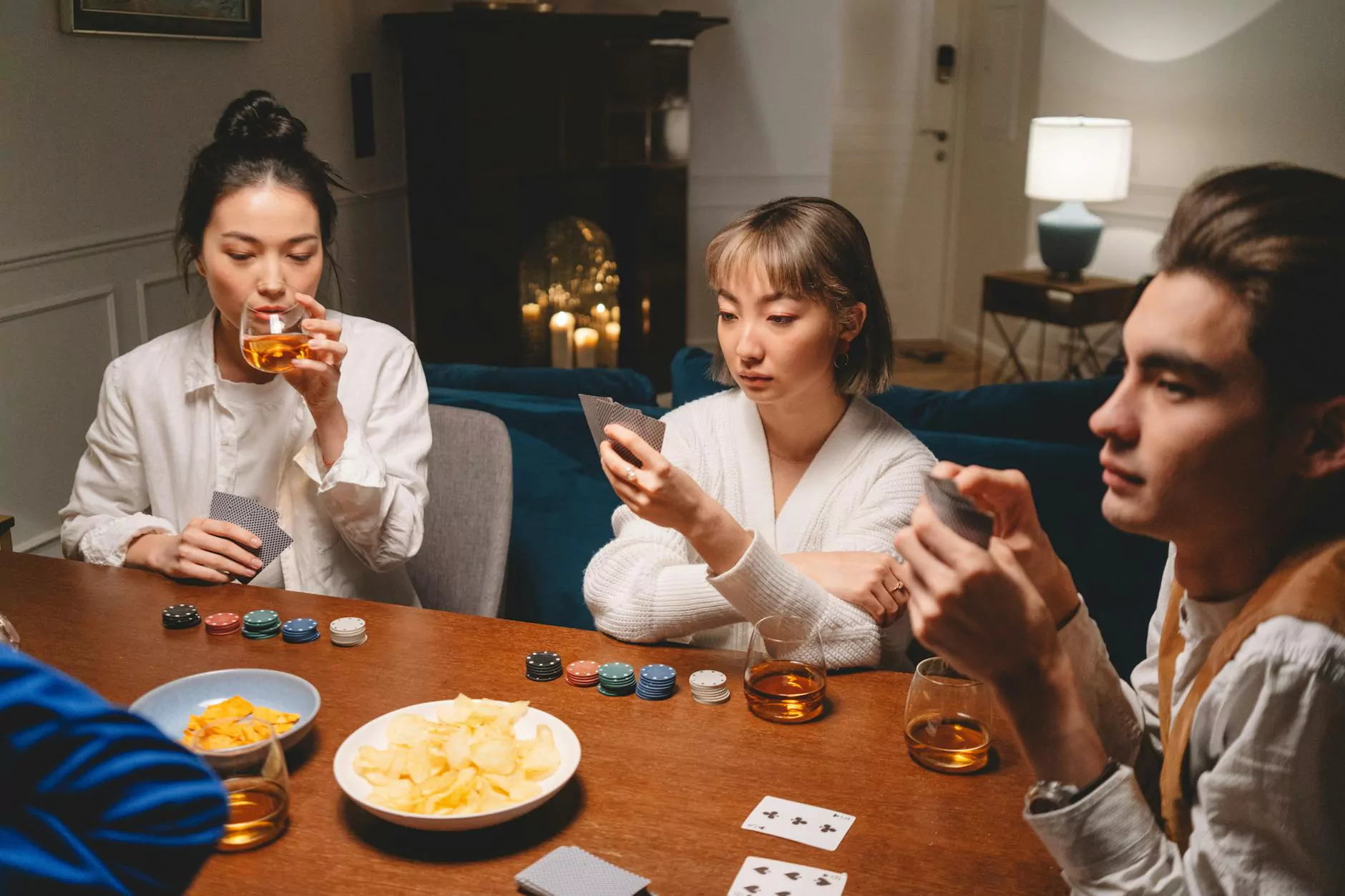 About Steel House Poker Club
Steel House Poker Club, a premier destination for poker enthusiasts, offers an exhilarating experience for all levels of players. Established in the heart of the city, our club is dedicated to providing a safe and professional environment where players can embrace their passion for the game.
Join the Action
At Steel House Poker Club, we believe that a successful game of poker is built on a foundation of skill, strategy, and an unwavering passion for the game. Whether you are a seasoned pro or a beginner just starting out, our tables are open for you.
Wide Range of Games
Our club offers a wide variety of poker games to cater to every player's preference. From the intense Texas Hold'em to the strategic Omaha, you'll find the perfect game to showcase your skills. Our knowledgeable staff is always available to assist you and ensure a seamless gaming experience.
State-of-the-Art Facilities
Step into our world-class poker room, equipped with modern amenities and an inviting atmosphere. The well-lit tables, comfortable seating, and spacious surroundings create the perfect ambiance for a memorable gaming session. Our cutting-edge technology ensures fair play and enhances your overall poker experience.
Tournaments and Events
Join our vibrant poker community and partake in our thrilling tournaments and events. Test your mettle against players from all walks of life and compete for prestigious titles and substantial prize pools. Our regular events guarantee excitement and camaraderie, making each visit to Steel House Poker Club an unforgettable experience.
Expertise and Professionalism
We pride ourselves on providing a secure and professional gaming environment. Our team of experienced dealers and staff are dedicated to ensuring fairness, and our comprehensive security measures guarantee your peace of mind. Feel free to focus on your game and let us take care of the rest.
Why Choose Steel House Poker Club?
When it comes to finding the perfect poker club, Steel House Poker Club stands out from the rest. Here's why:
Unparalleled Reputation
With years of experience in the industry, Steel House Poker Club has established a stellar reputation among players and enthusiasts. Our commitment to excellence and customer satisfaction has made us a trusted name in the poker community.
Affordable Membership Options
Joining our club is easy and accessible, with affordable membership options designed to suit every player's budget. Take advantage of our exclusive benefits and offers, including discounted tournament entry fees and priority access to special events.
Ample Parking and Easy Access
Convenience is key, and Steel House Poker Club understands that. With ample parking facilities and easy access to public transportation, visiting our club is hassle-free. Focus on your game, knowing that parking won't be an issue.
Extensive Player Resources
Our commitment to player development goes beyond the tables. Take advantage of our extensive resources, including poker tutorials, strategy guides, and expert tips from seasoned professionals. Elevate your game and improve your skills under the guidance of our knowledgeable team.
Socializing Opportunities
Poker is not just about the cards; it's about building connections and enjoying the camaraderie. At Steel House Poker Club, you'll have plenty of opportunities to socialize and network with like-minded individuals who share your love for the game.
Join Steel House Poker Club Today!
Experience the thrill and excitement of poker like never before. Become a member of Steel House Poker Club and unlock an unforgettable gaming experience. Whether you're a casual player seeking fun or a seasoned pro looking for competition, our club has it all.
Visit us at http://steelhousepoker.com/play to learn more and start your poker journey with us!