Poker Tables | Local Poker Games | Amarillo, TX - Steel House Poker Club
Casino
May 10, 2021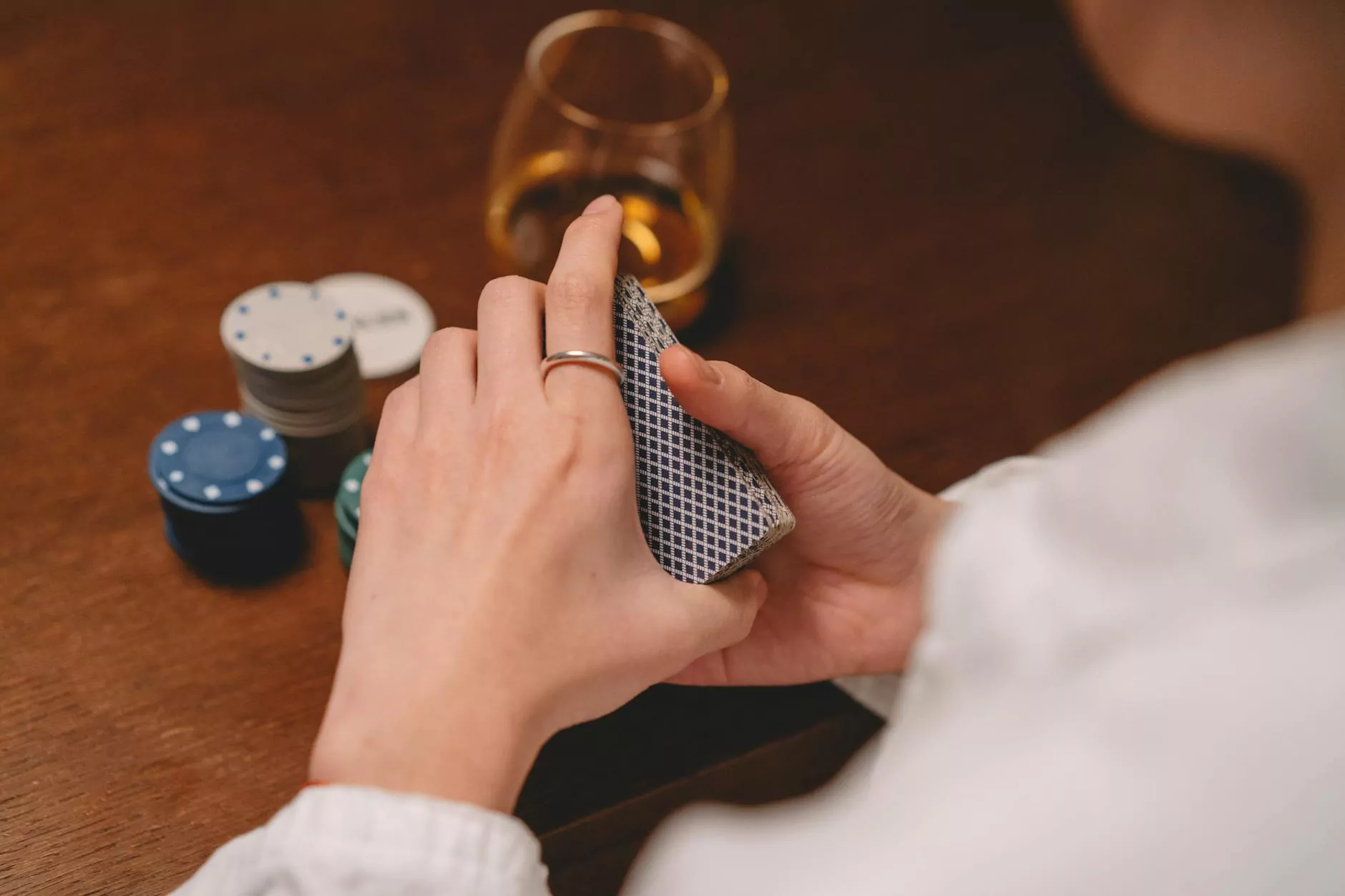 Welcome to Steel House Poker Club
Looking for an unbeatable poker experience in Amarillo, TX? Look no further than Steel House Poker Club. We are the premier destination for poker enthusiasts seeking thrilling games and a vibrant social atmosphere. Join the action-packed world of poker and indulge in an unforgettable gaming experience.
Why Choose Steel House Poker Club?
Steel House Poker Club stands out as the ultimate destination for poker lovers in Amarillo, TX. With our top-notch facilities, exhilarating tournaments, and exciting cash games, we offer an unmatched poker experience that you won't find anywhere else. Here's why you should choose us:
1. State-of-the-Art Poker Tables
Our poker tables are designed to provide the perfect blend of comfort and functionality. Each table is carefully crafted to ensure an optimal playing experience, allowing you to focus on your strategy without any distractions. We understand the importance of a conducive environment for poker, and our tables are a testament to that.
2. Thrilling Tournaments
At Steel House Poker Club, we take pride in organizing thrilling poker tournaments that cater to players of all skill levels. Whether you're a seasoned pro or a beginner looking to test your skills, our tournaments offer a competitive yet friendly environment for everyone. Join our tournaments and showcase your poker prowess.
3. Exciting Cash Games
In addition to our tournaments, we also host an array of exciting cash games for those seeking an adrenaline rush. Our cash games feature different buy-ins and game variations, ensuring there's always an option suitable for your preferences. Explore our cash games and experience the thrill of playing for real money.
4. Professional and Friendly Staff
Our dedicated staff members are passionate about poker and committed to providing you with an exceptional experience. From the moment you step into Steel House Poker Club, you'll be greeted by our friendly team who will be more than happy to assist you with any queries or guidance you may need. Enjoy personalized service throughout your visit.
5. Comfortable and Inviting Ambience
Steel House Poker Club boasts a warm and inviting ambience that sets the stage for an enjoyable poker night. Our well-appointed space is designed to provide the utmost comfort to our players, ensuring your focus remains on the game. Relax in our cozy seating arrangements, soak in the electric atmosphere, and get ready for an unforgettable poker experience.
Join Our Exclusive Poker Community
Steel House Poker Club offers more than just a place to play poker; we foster a tight-knit, exclusive community of poker enthusiasts. When you join us, you become a part of this vibrant community, where you can share your love for the game, meet like-minded individuals, and forge lasting friendships.
Experience Amarillo's Best Poker Club
If you're in Amarillo, TX, and craving an unparalleled poker experience, look no further than Steel House Poker Club. Our dedication to providing exceptional poker games, outstanding customer service, and an inviting atmosphere makes us the top choice for local poker enthusiasts. Visit us today and elevate your poker game to new heights.