QUAD'S JACKPOT! - The Ultimate Poker Experience
Mar 20, 2020
Casino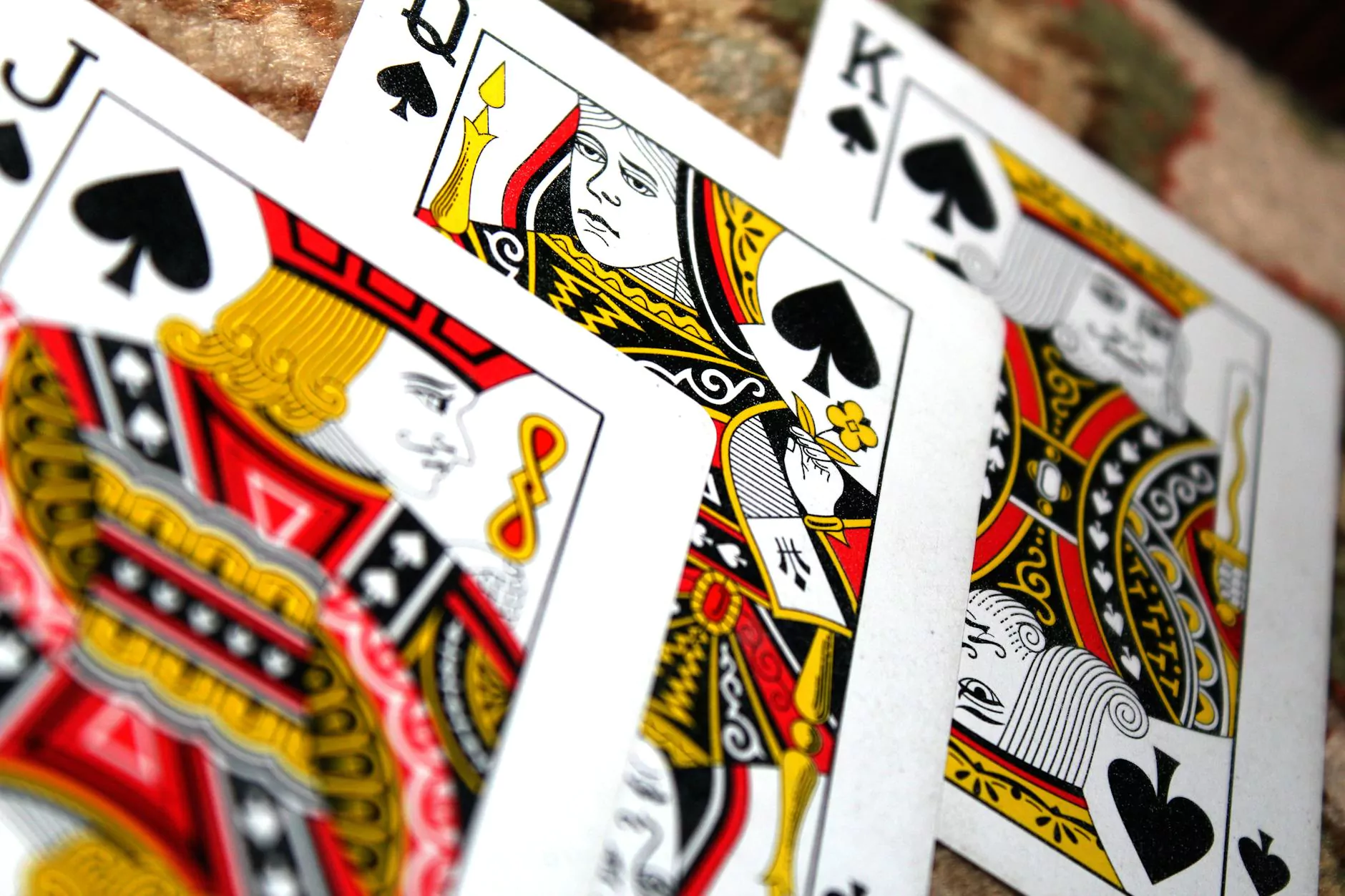 Experience Thrilling Poker Games at Steel House Poker Club
Welcome to Steel House Poker Club, your premier destination for high-stakes poker action in North Austin. Our club offers a top-notch gambling experience for poker enthusiasts, complete with a variety of exciting promotions and tournaments. One of our most popular promotions is QUAD'S JACKPOT, where you have the chance to win big and experience the ultimate poker thrill!
Unleash Your Poker Skills and Win Big
QUAD'S JACKPOT at Steel House Poker Club is more than just a promotion – it's an adrenaline-pumping adventure. Test your skills, challenge other players, and aim for that elusive four of a kind. When you hit a quad, you don't just win the pot; you unlock the jackpot! Our progressive jackpot grows with each quad hit and can lead to life-changing wins.
The Excitement of QUAD'S JACKPOT
Our QUAD'S JACKPOT promotion is designed to keep the adrenaline flowing. Every time a player hits a quad, a portion of their winnings goes into the jackpot pool, making it grow rapidly. Whether you're a seasoned player or just starting out, this promotion offers everyone a chance to win big.
When the jackpot is hit, it's reset to a generous starting amount, ensuring that there's always something substantial to play for. The anticipation and thrill of watching the jackpot increase with each hand dealt is what makes QUAD'S JACKPOT truly unique.
Immerse Yourself in Unforgettable Gaming Experience
At Steel House Poker Club, we believe in delivering an unforgettable gaming experience to our valued players. Our state-of-the-art poker room is equipped with luxurious amenities, comfortable seating, and professional dealers who create a lively and friendly atmosphere. You'll feel the thrill and excitement the moment you step through our doors.
Our club hosts a wide range of poker games, ensuring there's something for everyone. From Texas Hold'em to Omaha, we offer various formats and betting ranges, catering to both novice and expert players.
Join the Thrill – Become a Member Today
Become a member of Steel House Poker Club and immerse yourself in the thrilling world of high-stakes poker. Our welcoming and passionate community of players will make you feel right at home, whether you're a casual player or a serious pro.
Membership at Steel House Poker Club also grants you access to exclusive benefits, such as discounted tournament entries, special events, and promotions. Don't miss out on the chance to be part of the ultimate poker experience.
Safe and Secure Environment
Your safety and security are our top priorities. Steel House Poker Club employs strict security measures to ensure a fair and transparent gaming environment. Our highly trained staff is committed to upholding the highest standards of integrity, allowing you to focus on what matters most: enjoying the game.
Contact Us Today
If you're ready to experience the thrill of QUAD'S JACKPOT at Steel House Poker Club, contact us today. Our friendly staff is ready to assist you with any inquiries and provide you with all the necessary information. Don't miss out on this incredible opportunity to win big and take your poker game to new heights!
Join Steel House Poker Club and become part of the winning tradition. Your seat at the table awaits!