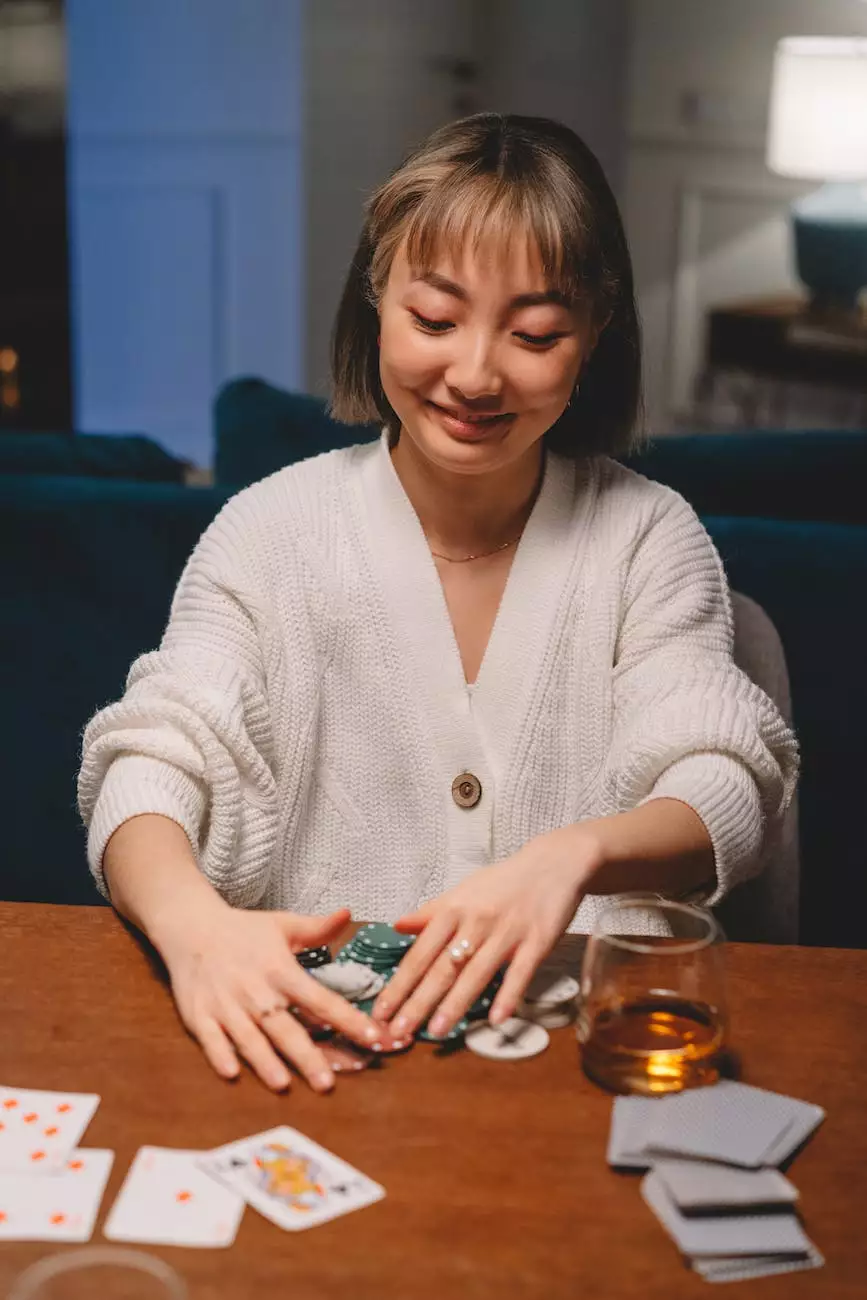 The Journey of Hieu Dang at Steel House Poker Club
Welcome to Steel House Poker Club, the ultimate destination for poker enthusiasts. In this article, we will take a closer look at the inspiring journey of Hieu Dang, the talented player who achieved great success at the World Poker Tour (WPT).
A Passion for Poker
Hieu Dang, a name resonating with excellence in the world of poker, discovered his passion for the game at an early age. Born and raised in a family of avid poker players, Dang quickly developed a deep understanding of the strategies and nuances that make this game so captivating.
Stepping into the WPT
With his exceptional skills and unwavering dedication, Hieu Dang decided to step into the competitive arena of the World Poker Tour. Here at Steel House Poker Club, we proudly supported his journey as he participated in various qualifying tournaments, showcasing his brilliance and resilience.
Mastering the Art of Poker
The art of poker requires more than just luck; it demands a deep understanding of the game, impeccable analytical skills, and the ability to make calculated decisions under pressure. Hieu Dang possesses all these qualities and more, making him a force to be reckoned with at the WPT.
Dedication and Consistency
Success at the WPT doesn't come easily. It takes years of dedication and consistent effort to refine one's techniques and strategies. Hieu Dang's journey is a testament to the countless hours he spent honing his skills, studying opponents, and continuously improving his game.
Outsmarting the Competition
One must adapt and evolve in the ever-changing landscape of poker to outsmart the competition. Hieu Dang's ability to analyze opponents, read their body language, and exploit their weaknesses played a crucial role in his remarkable achievements at the WPT.
An Inspiration to Aspiring Poker Players
Hieu Dang's success story serves as an inspiration to aspiring poker players around the world. His determination, perseverance, and passion exemplify what it takes to reach the pinnacle of the poker world.
Join Steel House Poker Club
Are you ready to embark on your own poker journey? Look no further than Steel House Poker Club. As a highly reputable establishment in the gambling industry, we provide an unparalleled poker experience for enthusiasts of all levels. Whether you're a beginner or a seasoned pro, our club offers a welcoming and thrilling environment to test your skills and compete with other players.
Unmatched Facilities and Services
At Steel House Poker Club, we prioritize the comfort and satisfaction of our members. Our state-of-the-art facilities boast a wide range of poker tables, each equipped with professional-grade equipment to ensure an authentic gaming experience. Our dedicated staff is always on hand to assist with any inquiries or provide guidance to enhance your gameplay.
Engaging Tournaments and Events
Participate in our engaging tournaments and events to test your skills against a diverse community of players. From friendly competitions to high-stakes tournaments, our club caters to all levels of poker enthusiasts, allowing you to indulge in your passion while experiencing the thrill of the game.
Exclusive Membership Benefits
Joining Steel House Poker Club comes with various exclusive benefits. As a member, you gain access to our VIP lounge, where you can enjoy exclusive amenities and privileges. Additionally, our club offers personalized coaching sessions, enabling you to refine your skills under the guidance of seasoned professionals.
Experience the Thrill of Poker Today
Discover why poker enthusiasts from around the world trust Steel House Poker Club for an unforgettable gaming experience. Become a part of our vibrant community and unleash your potential at the poker tables. With our dedication to excellence and support, you can turn your passion for poker into a journey of triumph like Hieu Dang.