Welcome to Texas Card House | Dallas
Jul 14, 2020
Casino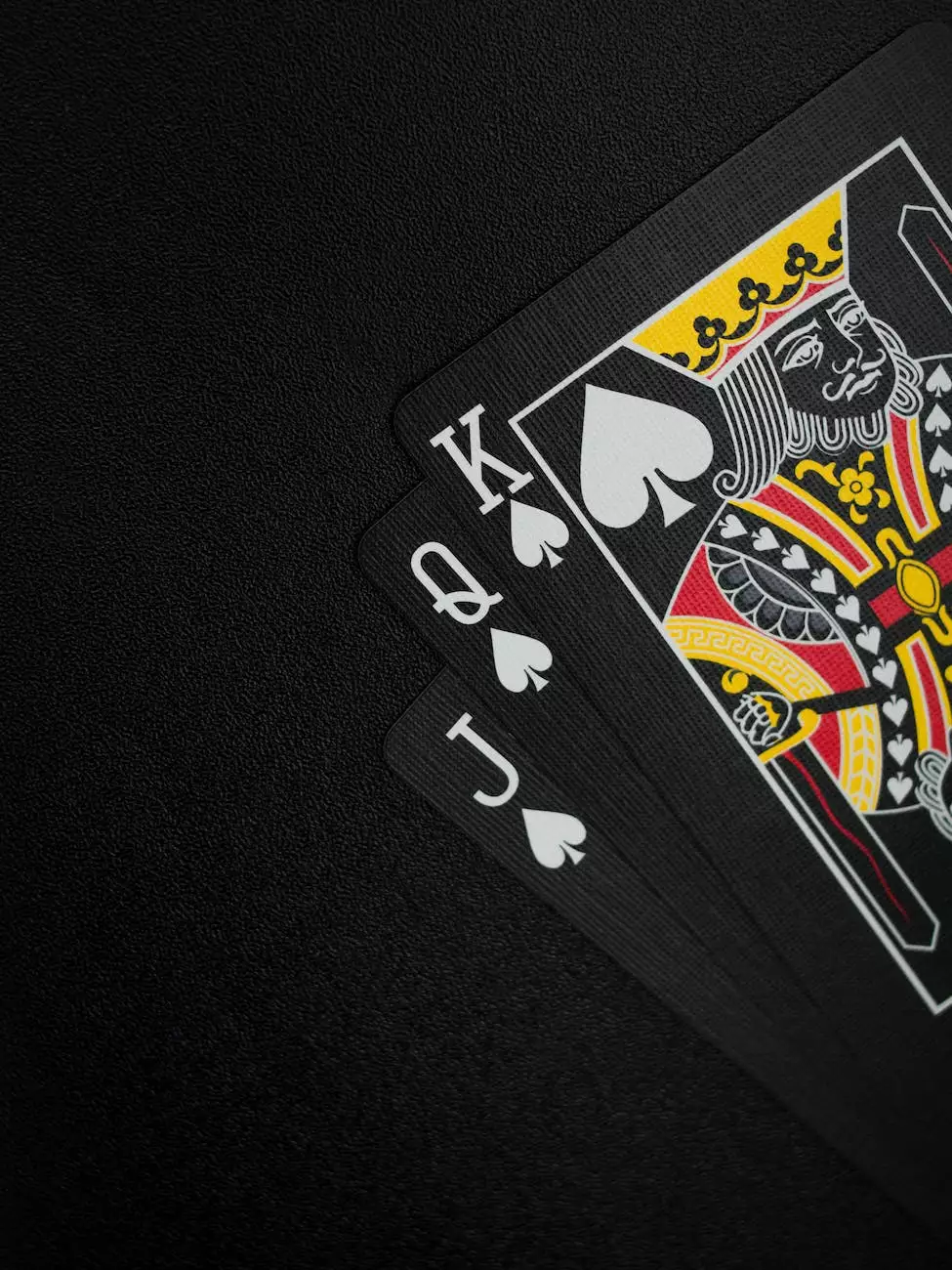 Are you ready to experience the thrill of poker in the heart of Dallas? Look no further than Texas Card House. As the premier poker club in Dallas, we offer an unrivaled gambling experience at our Steel House Poker Club. Join us today and discover a world of exciting poker games, tournaments, and a safe, professional environment.
About Texas Card House
Founded with a passion for poker, Texas Card House has quickly become the go-to destination for poker enthusiasts in Dallas. Our club provides a comfortable and exclusive atmosphere, allowing players to focus on what truly matters - the game.
Poker Games and Tournaments
At Texas Card House, we pride ourselves on offering a wide range of poker games to suit players of all skill levels. Whether you're a seasoned pro or just starting your poker journey, we have something for everyone.
1. Texas Hold'em
Unleash your poker skills in the most popular poker variant - Texas Hold'em. Test your strategy, bluffing abilities, and decision-making skills as you compete against other dedicated players. Join our Texas Hold'em tables and experience the excitement.
2. Omaha
Looking for a fresh challenge? Try your hand at Omaha, a thrilling variation of poker that brings a unique twist to the game. With four hole cards instead of two, the action and strategy intensify. Join our Omaha tables and show off your poker prowess.
3. Stud
Step back in time and embrace the classic poker variant - Stud. This five-card game requires careful observation, memory, and strategic thinking. Join our Stud tables and experience the nostalgia of this beloved poker variant.
Tournaments
For those seeking the ultimate poker showdown, our tournaments provide an exhilarating opportunity to compete against the best. Test your skills, climb up the ranks, and strive for the grand prize in our Texas Card House tournaments.
Join Steel House Poker Club
By joining our exclusive Steel House Poker Club, you gain access to a world of benefits and privileges. Take advantage of our state-of-the-art facilities and enjoy a professional poker experience like no other.
Safe and Professional Environment
The safety and security of our players are of utmost importance. At Texas Card House, we maintain strict security measures and uphold a code of conduct to ensure a safe and comfortable environment for all.
Become Part of a Community
Joining Steel House Poker Club means becoming part of a vibrant and passionate community of poker enthusiasts. Forge new friendships, learn from experienced players, and immerse yourself in the world of poker.
Special Events and Promotions
Expect exclusive access to special events, promotions, and exciting rewards as a member of Steel House Poker Club. Stay updated with our latest offers and take advantage of opportunities to elevate your poker experience.
Visit Texas Card House | Dallas Today
Located in the heart of Dallas, Texas Card House welcomes players from all walks of life. Whether you're a casual player looking for a fun night out or a professional seeking the ultimate poker challenge, we have it all. Join us at Steel House Poker Club and let the cards fall in your favor.
Contact Us
For inquiries, reservations, or more information about Texas Card House | Dallas, feel free to reach out to us:
Phone: [Phone Number]
Email: [Email Address]
Join us today and experience the best of poker at the premier poker club in Dallas - Texas Card House.