Texas Card House | Las Colinas
Dec 21, 2020
Casino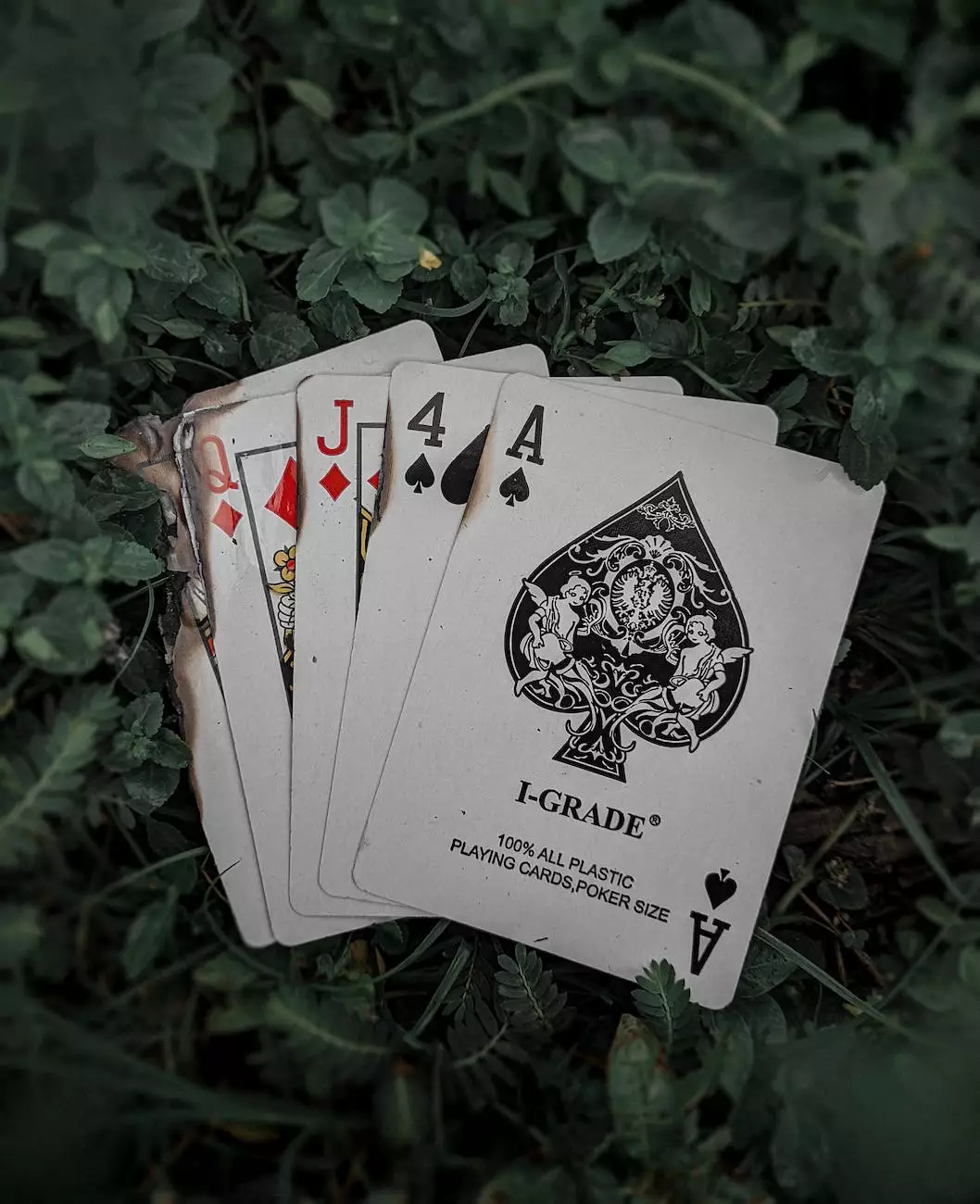 Experience Unmatched Poker Excitement in Las Colinas
Welcome to the Steel House Poker Club, the ultimate haven for poker enthusiasts in Las Colinas. Whether you're a seasoned player or just starting out, our meticulously designed, state-of-the-art poker club offers an unrivaled poker experience that will leave you wanting more.
Unleash Your Poker Skills with a Wide Range of Games
At Texas Card House in Las Colinas, we take great pride in offering an extensive variety of poker games to cater to every player's preference. From the classic Texas Hold'em to Omaha and other exciting variations, our well-appointed tables provide the perfect setting for you to showcase your skills and compete against fellow enthusiasts.
Thrilling Tournaments for Every Level
If you thrive on the exhilaration of competitive play, our poker tournaments are sure to fuel your passion. We host regular tournaments suitable for players of all skill levels, where you can go head-to-head with other poker aficionados for the chance to win big. Immerse yourself in the pulse-pounding atmosphere as you strategize your way to the top of the leaderboard.
Professional Dealers and Top-Notch Service
Our commitment to excellence is evident in everything we do. Our professional dealers are highly skilled and knowledgeable, ensuring fair play and maintaining the integrity of every game. Experience the finest customer service as our attentive staff caters to your every need, making your visit to our poker club truly exceptional.
Immerse Yourself in the Vibrant Atmosphere
Step into our Las Colinas poker club and be greeted by a vibrant and electrifying atmosphere. The buzz of excitement fills the air as players gather around the tables, exchanging strategies and engaging in friendly banter. Feel the energy as you join a community of like-minded individuals who share your love for the game.
A Safe and Secure Environment for Poker Enthusiasts
At Steel House Poker Club, your safety and security are our utmost priorities. We have implemented robust measures to ensure a safe and fair gaming environment. Our state-of-the-art security systems and stringent protocols provide you with peace of mind, allowing you to focus on what matters most – enjoying the thrilling game of poker.
Join Texas Card House in Las Colinas Today
Whether you're a seasoned pro or new to the world of poker, Texas Card House in Las Colinas is the place to be. Immerse yourself in an unforgettable poker experience, where entertainment, competition, and camaraderie come together seamlessly. Visit us today and discover why we are the premier destination for poker enthusiasts in the Dallas-Fort Worth area.
Contact Information:
Location: 123 Main Street, Las Colinas, TX 12345
Phone: (123) 456-7890
Email: [email protected]
Website: steelhousepoker.com/las-colinas
Business Hours:
DayOpening HoursMonday12:00PM - 2:00AMTuesday12:00PM - 2:00AMWednesday12:00PM - 2:00AMThursday12:00PM - 2:00AMFriday12:00PM - 4:00AMSaturday12:00PM - 4:00AMSunday12:00PM - 2:00AM