RGV Bomb Pot at Steel House Poker Club
Nov 4, 2022
Tournaments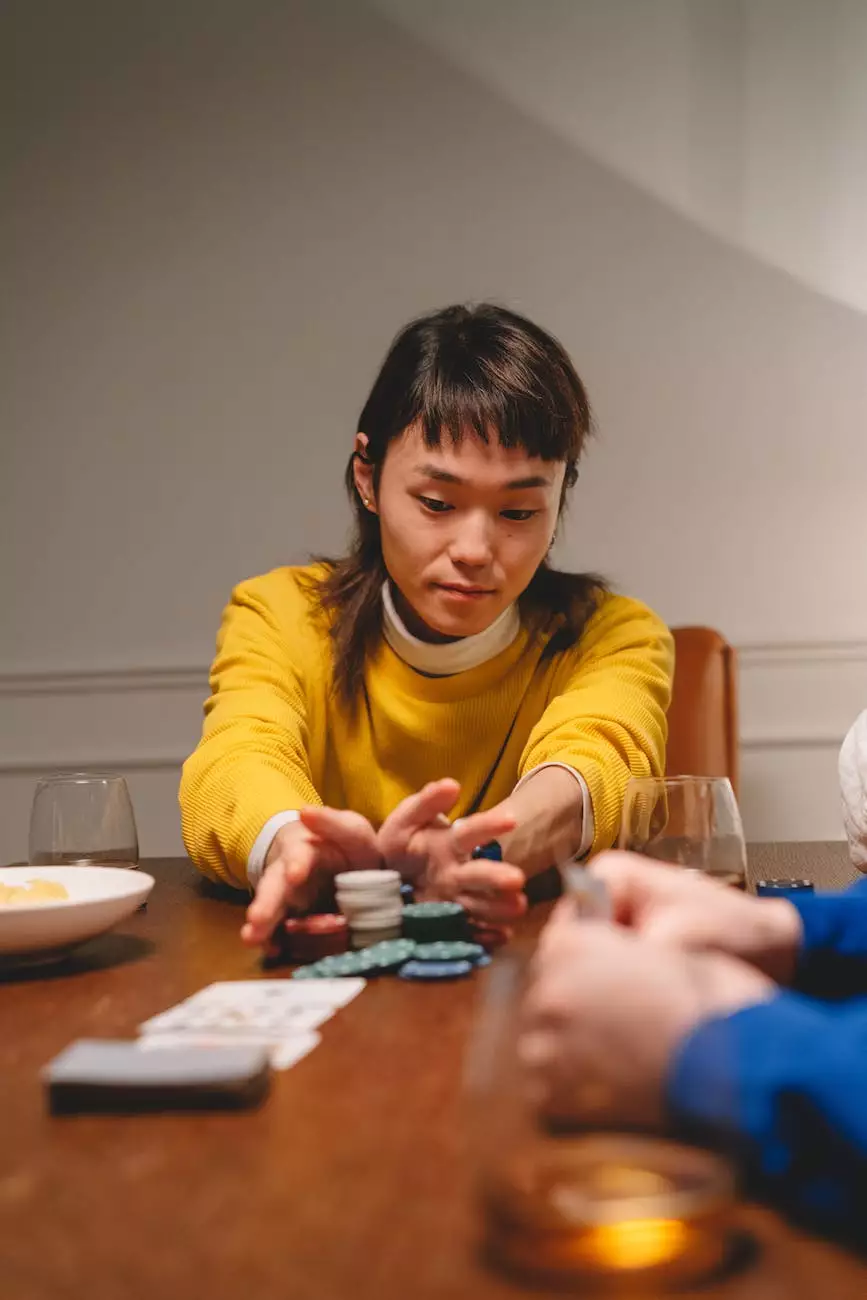 Welcome to Steel House Poker Club, the premier destination for poker enthusiasts looking to engage in thrilling gambling experiences. Within our Gambling - Poker category, we bring you the exhilarating RGV Bomb Pot game, which pushes the boundaries of traditional poker variants.
What is RGV Bomb Pot?
RGV Bomb Pot is an exciting twist on traditional poker where players contribute an additional amount to the pot before the hand commences. This extra contribution ensures a larger pot size, adding an element of thrill and anticipation to each game. By participating in RGV Bomb Pot at Steel House Poker Club, you open doors to a world of unlimited excitement.
Why Choose RGV Bomb Pot?
RGV Bomb Pot, offered exclusively at Steel House Poker Club, delivers an unrivaled gambling experience. Here are some reasons why you should choose RGV Bomb Pot:
1. Enhanced Pot Size
In RGV Bomb Pot games, the pot size is significantly larger compared to traditional poker variants. The additional contribution from each player creates a more enticing and rewarding playing environment.
2. Increased Thrill
RGV Bomb Pot injects an extra dose of excitement into every hand. As you contribute to the pot, the stakes are raised, and strategic decisions become even more crucial. Brace yourself for intense moments and adrenaline-filled gameplay.
3. Strategic Opportunities
With the enhanced pot size and shifting dynamics of RGV Bomb Pot, players can employ new strategies to outsmart their opponents. This poker variant challenges your skills, wit, and ability to adapt to changing circumstances.
4. Social Interaction
At Steel House Poker Club, we prioritize fostering a sense of community among our esteemed players. RGV Bomb Pot games offer the perfect opportunity to engage with fellow poker aficionados, share tips and tricks, and build lasting connections.
Join Steel House Poker Club Today
If you're ready to experience the rush of RGV Bomb Pot at its finest, we invite you to join Steel House Poker Club. Our club is committed to providing you with a safe and secure gambling environment, exceptional customer service, and a top-of-the-line poker experience.
As a member of Steel House Poker Club, you gain access to a range of exclusive benefits, including:
1. Professional Dealers
Our experienced and friendly dealers ensure fair gameplay and maintain the highest standards of professionalism. Relax as they guide you through the exciting world of RGV Bomb Pot.
2. Luxurious Ambience
Step into our modern and stylish poker room, designed to create the perfect atmosphere for a memorable gambling experience. Immerse yourself in comfort and elegance as you embark on your RGV Bomb Pot journey.
3. Tournaments and Events
Steel House Poker Club hosts regular tournaments and special events, enabling you to compete against skilled players and test your RGV Bomb Pot skills. Keep an eye out for our thrilling poker events, where big wins and unforgettable moments await.
4. Player Rewards
By joining Steel House Poker Club, you become eligible to earn exciting player rewards, including bonuses, loyalty points, and exclusive promotions. We value your loyalty and strive to ensure you feel rewarded every step of the way.
Ready to Play RGV Bomb Pot?
Don't miss your chance to engage in the ultimate RGV Bomb Pot experience at Steel House Poker Club. Join today and embark on a thrilling journey that will keep you on the edge of your seat.
For more information, visit our RGV Bomb Pot page or contact our friendly customer support team. We're here to assist you every step of the way.