The Finest Dining Experience at Steel House Poker Club
Dec 17, 2019
Events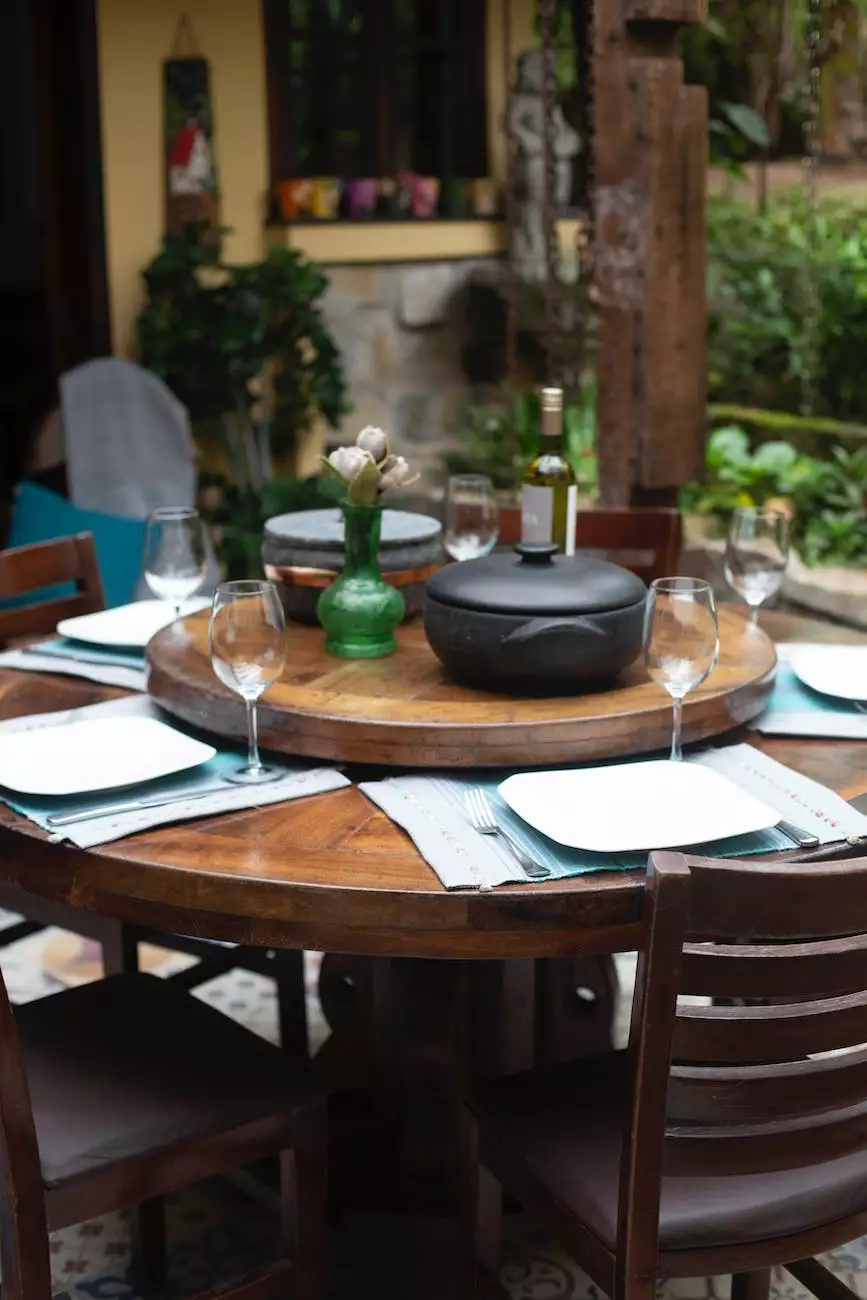 Indulge in Exquisite Flavors
At Steel House Poker Club, we pride ourselves on offering the most exceptional dining experience to complement your gambling - poker adventures. Our talented team of chefs has crafted a menu that delights the taste buds and satisfies even the most discerning palates.
A Menu That Excites
Discover a range of culinary delights that cater to every preference. From succulent steaks cooked to perfection to fresh seafood dishes bursting with flavor, our menu showcases the finest ingredients and innovative recipes.
Start your dining experience by indulging in our selection of mouthwatering appetizers. Whether you prefer classic favorites like crispy calamari or crave something unique like our signature truffle-infused oysters, our starters will awaken your taste buds and leave you craving for more.
For the main course, our menu offers a diverse selection of options that cater to all tastes. Savor the tenderness of our prime cuts, accompanied by your choice of delicious sides. If you're in the mood for something lighter, our fresh salads and wholesome vegetarian options are sure to satisfy.
Don't miss out on our carefully curated seafood specialties. From delicate lobster tail to seared Ahi tuna, you'll find an array of choices that showcase the flavors of the sea.
An Elegant Ambiance
As you immerse yourself in the excitement of the Steel House Poker Club, our elegant dining area provides the perfect respite. Designed with sophistication and comfort in mind, our ambiance embodies a fusion of modern style and timeless elegance.
Whether you're enjoying a romantic dinner or gathering with friends, our attentive staff will ensure your dining experience is nothing short of exceptional. Impeccable service and attention to detail are our hallmarks, allowing you to focus on creating unforgettable memories.
A Wine Selection Fit for Connoisseurs
No exceptional dining experience is complete without a carefully curated wine list. At Steel House Poker Club, our sommeliers have handpicked an extensive selection of fine wines from around the world.
Indulge in a glass of perfectly paired wine that complements your chosen dish, elevating your meal to new heights. From robust reds to crisp whites and everything in between, our wine collection is sure to impress even the most discerning connoisseurs.
Culinary Events and Special Occasions
Steel House Poker Club is not just a destination for exceptional dining; it's also the perfect venue for unforgettable culinary events and special occasions.
Whether you're celebrating a milestone birthday, hosting a corporate event, or planning a private dinner party, our dedicated events team will ensure every detail is handled with precision. From customized menus to personalized service, we strive to make your special occasions truly remarkable.
Join Us Today for an Unforgettable Experience
Steel House Poker Club invites you to experience the pinnacle of dining excellence. Immerse yourself in a world of culinary delights, impeccable service, and an ambiance that sets the stage for unforgettable memories.
Visit our establishment today and discover why Steel House Poker Club is the premier destination for those seeking incomparable dining in the gambling - poker industry.