Podcast Texas Card House: Unleashing the Secrets of Poker
Feb 20, 2019
Events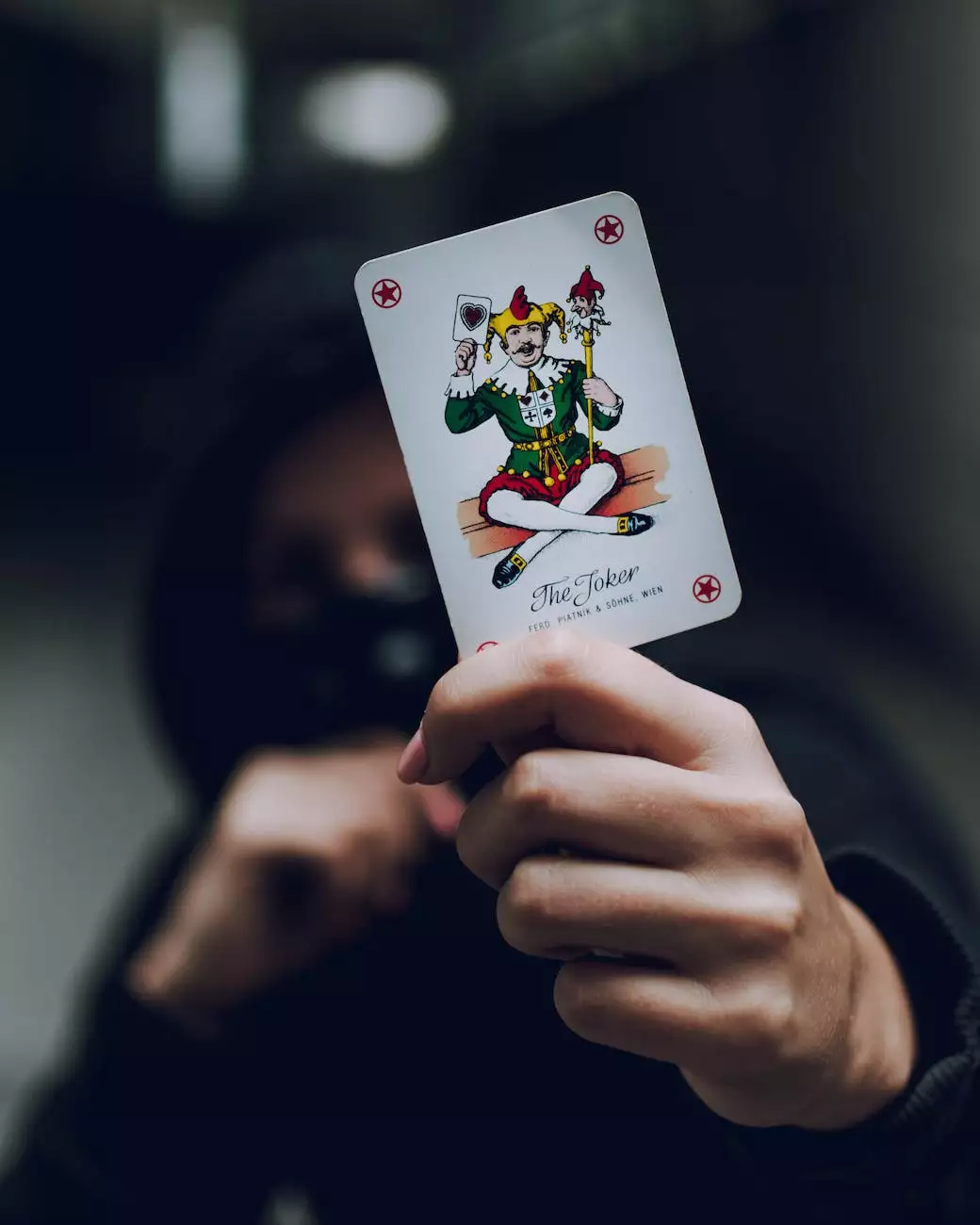 The Ultimate Resource for Poker Enthusiasts
Welcome to the official page of Podcast Texas Card House, brought to you by Steel House Poker Club. Whether you're a seasoned poker player or just starting out, this podcast is the gateway to your poker journey. We delve deep into the world of poker, sharing valuable insights, strategies, and stories from experts and professionals in the industry. Join us as we unravel the secrets of this exhilarating game.
Discover the Thrill of Poker
Are you ready to take your poker skills to the next level? Podcast Texas Card House is your go-to resource for everything related to poker. We cover a wide range of topics, including:
Poker strategies and techniques
Tips for reading opponents
Common poker mistakes and how to avoid them
Poker psychology and mindset
Exploring new variants of poker
Interviews with renowned poker players and industry professionals
Gambling - Poker Insights
In this section, we provide you with in-depth insights into the world of gambling and poker. Our team of experts offers valuable advice, helping you stay ahead of the game:
The Art of Bluffing
Bluffing is a crucial skill in poker, and we provide you with the best tips and tricks to master it. Discover the psychology behind bluffing, when to use it, and how to avoid common pitfalls. Take your opponents by surprise and dominate the table.
Bankroll Management
Learn proper bankroll management techniques to ensure you always stay in control. We guide you through effective strategies for managing your poker funds, minimizing risks, and maximizing profit potential. Don't let poor bankroll management ruin your game.
Online Poker vs. Live Poker
Immerse yourself in the debate between online poker and live poker. We discuss the advantages and disadvantages of both platforms, including factors like convenience, player interactions, and overall game experience. Make an informed decision about where to focus your poker efforts.
Tournaments and Championships
Discover the world of poker tournaments and championships. We provide an overview of the most prestigious events, strategies for success, and stories of triumph and heartbreak from the biggest names in the industry. Learn how to become a poker champion.
Stay Connected
Make sure to subscribe to our podcast and follow us on social media to stay updated with the latest episodes, exclusive content, and upcoming guests. Connect with a vibrant community of poker enthusiasts, sharing your experiences and learning from others.
Join the Poker Revolution
Podcast Texas Card House is your passport to the exciting world of poker. Whether you're looking to improve your game, gain insights from professionals, or simply indulge in the love for poker, our podcast is designed to exceed your expectations. Unleash your full potential, outsmart your opponents, and elevate your poker skills to new heights. Welcome to the ultimate resource for poker enthusiasts.